What fonts and colors are available for personalization? Follow
Let's Get Personal!

Personalize your professional wardrobe with custom embroidery. Our easy to use embroidery selections and preview button helps you make a great first impression with personalized scrubs. Choose from embroidered text, logo, or both! With a variety of placement options you can find the right look to fit your style.

Available Font Styles: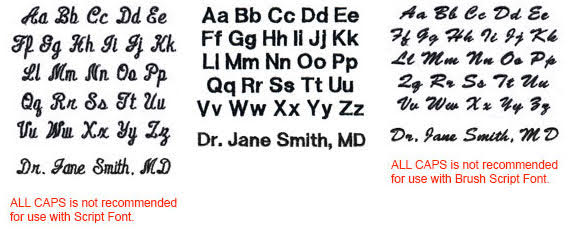 Font Examples: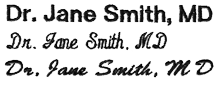 Text can be embroidered on either side of the chest for just $3.99 per line.
Available Colors:

Available Stock Logos: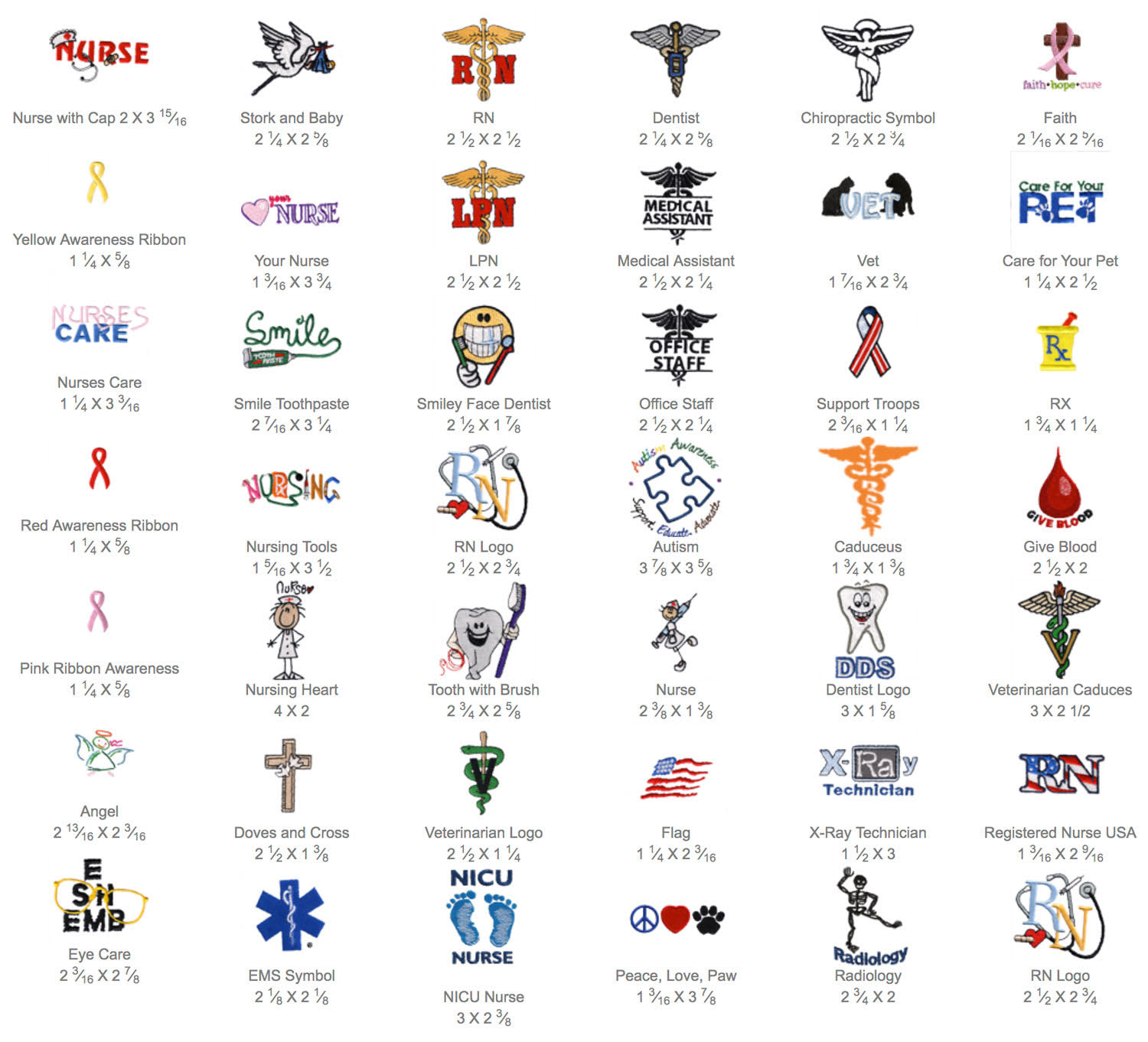 Stock logos can be added with or without text embroidery to add a little personality to your scrubs for just $6.95 per application.
Let us help you make a great First Impression! Personalize your professional wardrobe with custom embroidery.


Getting your logo to us is easy, just email your logo to embroidery@scrubin.com. We can read most formats, but .jpeg, .tiff, .pdf and .eps files work the best. If you don't have it in one of these formats, send us what you have and we will do our best to make it work. If you have any questions, email us at embroidery@scrubin.com and a Customer Care Specialist will be in touch with you within one business day to answer any questions you may have. In the meantime, you can visit our FAQs for more information.